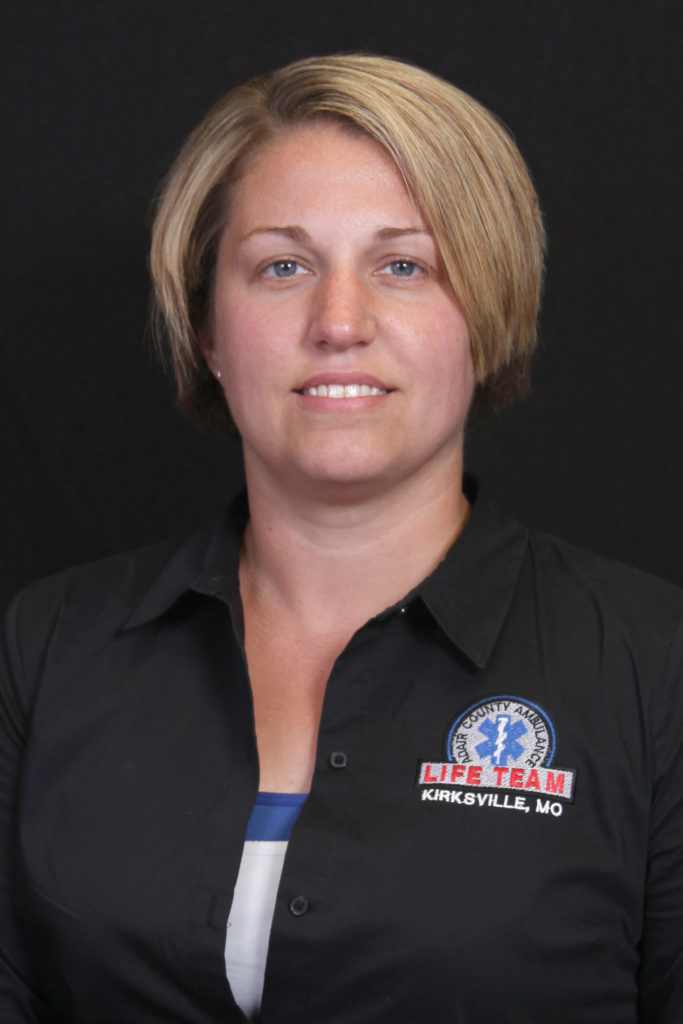 Kat Probst, Paramedic, CAC, CACO
Chief Executive Officer 
Dean of the ACADEmy
ACAD Employee Since 2007
Kat Probst is the Chief Executive Officer for Adair County Ambulance District. Kat originally grew up in the St. Louis area and moved to Northeast Missouri in 2004 to attend Truman State University. Kat's career began with dispatching at the Adair County E911 center in 2005. Kat chose to advance her career and became a licensed EMT in 2006 and obtained her Paramedic license in 2008. Kat joined Adair County Ambulance is 2007 and became a member of the Executive Leadership Team for the District in 2010. Kat has previously served in many roles within the district such as Assistant CEO with oversight of Operations, Director of Patient Billing, Quality Assurance, Information Technologies, Internal Training, Compliance and Exposure Control Officer.
Kat's passion for the EMS field is reflected in her services across the state of Mo representing the EMS industry in many capacities such as the President of the Missouri Ambulance Association, Vice Chair of Central Region EMS, and numerous task forces locally and statewide to enhance EMS services across the state. Some of these task forces and committees include advocating at the legislative level, CIT in EMS statewide, Region B Healthcare Coalition, Board member of NEMO Heart Health, EMS Mutual Aid Coordination, and Time Critical Diagnosis committees at a local and state level. Kat was also honored in 2018 as the Zoll Pulse Award recipient and in 2019 as a Kirksville Young Professionals 5 under 40 Award recipient.
Kat, her husband, and their 3 sons currently live on a small farm in Scotland County, Missouri. Kat is actively engaged in her community and enjoys serving there whenever possible. She is the President of School Parent Teacher Organization and the Secretary/Treasurer of Scotland County Farm Bureau. Kat and her husband also enjoy serving as foster parents and believe in having strong family values.
Kat truly believes "Tomorrow is never a guarantee, live everyday to its fullest. Provide service to your community whenever possible and leave whatever you have been tasked with better than when it was given to you."
---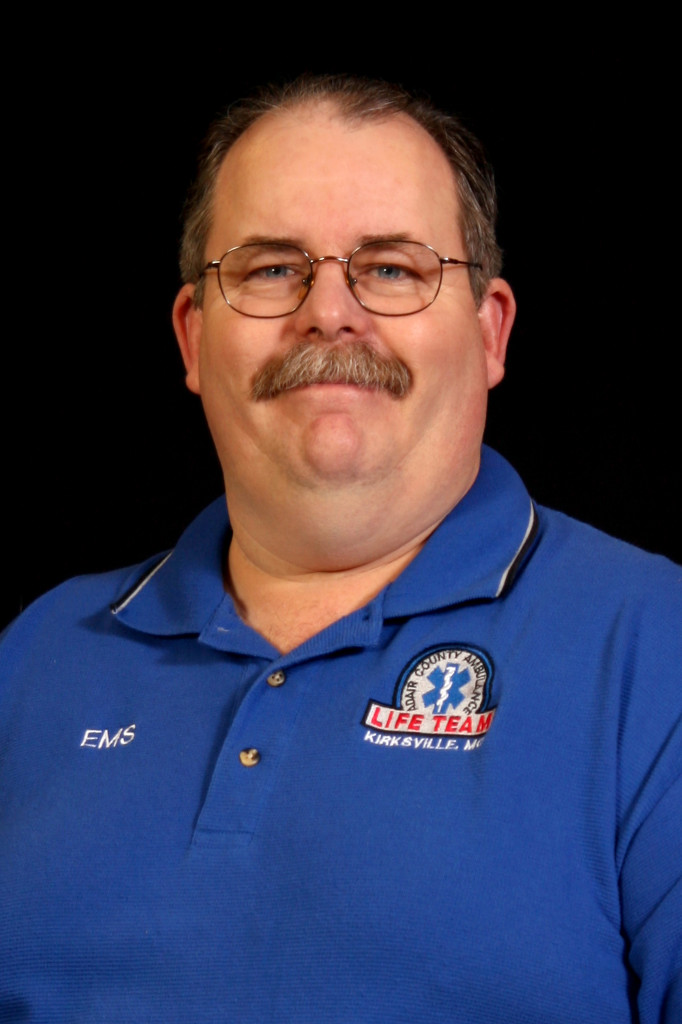 Darrell Crooks, BRE, NRP, I/C
Chief Training Officer
ACAD Employee Since 2000
Darrell began his career in 1979 as a Volunteer Firefighter in Omaha, Missouri. After many years of moving from town to town and serving as a Firefighter within each community, Darrell moved to Novinger, Missouri and began serving that community. In 1993 Darrell was asked to serve as a First Responder for Novinger which essentially began his career in EMS. In 1995 Darrell enrolled in and attended the Putnam County Ambulance District (PCAD) EMT class and was hired approx. 1 month after successfully completing the examination process. Darrell continued to work for PCAD for the next 8 years. Seeking more knowledge and ability, Darrell enrolled in the Kirksville Area Technical Center/Adair County Ambulance District (ACAD) Paramedic program. While enrolled in the Paramedic program Darrell accepted a position as a Dispatcher with ACAD and after completion of the Paramedic program, he was offered, and accepted a field Paramedic position with the district.
In addition to his EMS career, Darrell obtained a Bachelors degree from Hannibal La-Grange College. With his degree in an educated field, Darrell felt as though he wanted to accomplish more in his EMS career than simply helping people in their time of need, he also wanted to be a part of teaching others to render care. Darrell started teaching various courses such as BLS, ACLS, PEPP, and ITLS. Eventually Darrell became involved in the instruction of initial EMT and Paramedic classes with ACAD. In 2012 Darrell was offered, and accepted the position of Internal Training Coordinator (ITC) with ACAD and then in 2020 was promoted to the Chief Training Officer. As the CTO for ACAD Darrell is responsible for the retrospective review of all ambulance calls, ensuring the continual education of our crews, and maintaining the licensure of active field personnel.
Darrell's feels that training and education are a life-long process, and the overriding philosophy he has regarding ongoing training is; "Don't train until you get it right, but rather, train until you cannot get it wrong".
---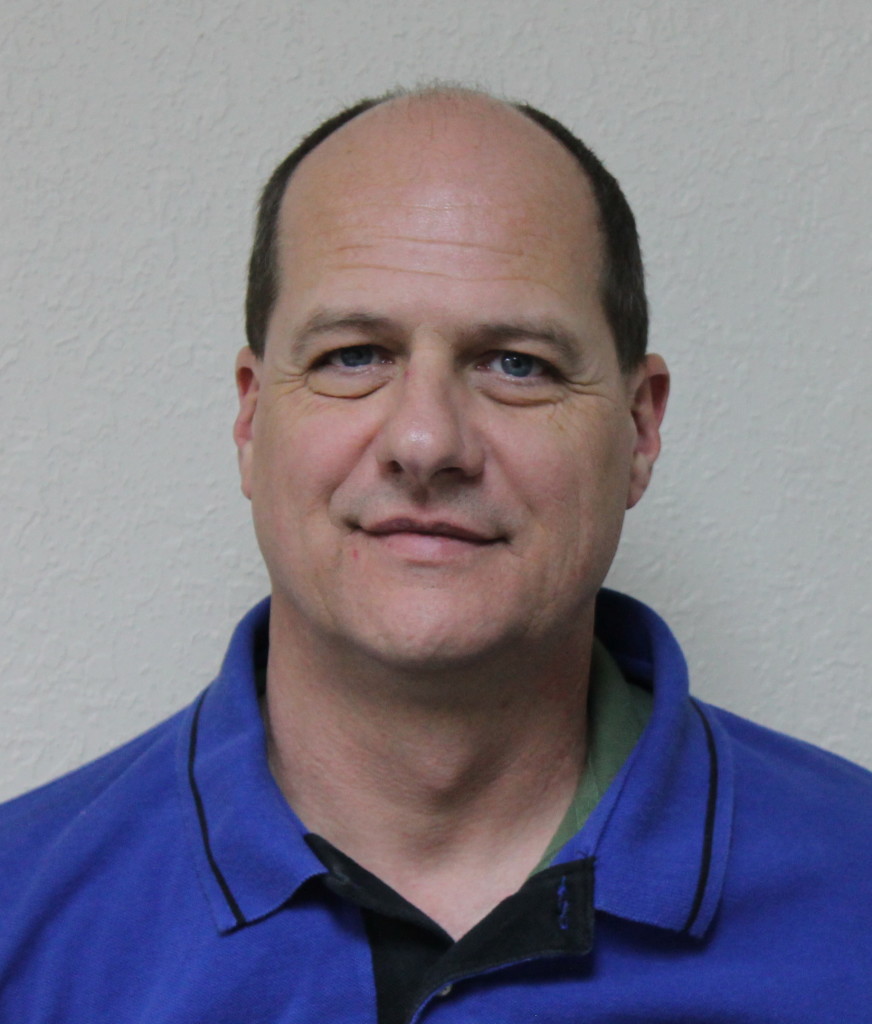 Bill Peterson, NRP, AAS
Chief Medical Officer
ACAD Employee since 2014
As a native of Brashear, Missouri, Bill gained interest in the field of EMS while serving on the Brashear/Eastern Fire District from 1982-2002. He began working at ACAD as a dispatcher in 1991 while attending the Kirksville Area Vo-Tech where he obtained his EMT in 1992 and EMT-P in 1993. He passed the NRP in 2005. He worked for the Air Evac Lifeteam from 2004-2014 working on the Strike Team where he traveled the country setting up new bases. During that time, he passed the FP-C and got a degree in Emergency Services Management from North Central Missouri College. Upon returning to ACAD, Bill served in the roles of Lead Paramedic, Field Supervisor, and most recently, Chief Medical Officer.
In his 30+ years in EMS, Bill has been an instructor in BLS/ACLS, ITLS, and PEPP as well as taught the paramedic program at the Kirksville Area Vo-Tech. In his current role as CMO, he is responsible for policies, procedures, protocols, and the QA/QI program. He currently serves as a CIT Paramedic and liaison for the STARS program.
Bill resides in Kirksville with his wife, Penny. He has two children. In his time away from work, he enjoys traveling.