From time to time the Adair County Ambulance District has surplus property that is no longer in use by the district. We will post those items on this page with the appropriate deadlines and descriptions. Please feel free to contact our offices at any time if you have questions about the items listed.
To submit a bid please click on the link under item and complete the form. All bids must be received by the listed deadlines. Once all bids are reviewed you will contacted with whether you were awarded the item or not.
---
Lot of 6 Narc Box Safes
Lightly used V Line Narcotic Locking safes.
Programming cable and Programming Fobs NOT included.
All Safes are as is and unknown if electronic locking systems are fully operational.
All Safes include a key to manually use and open units.
There are a total of 5 mounting bases for the 6 units. Safes can still be mounted securely with or without the base.
Dimensions: 12 ½ Inches Wide, 9 ½ Inches Long, 6 Inches Tall
All safes come with mounting nuts and bolts.
All bids are welcome on the lot of the 6 narcotic safes!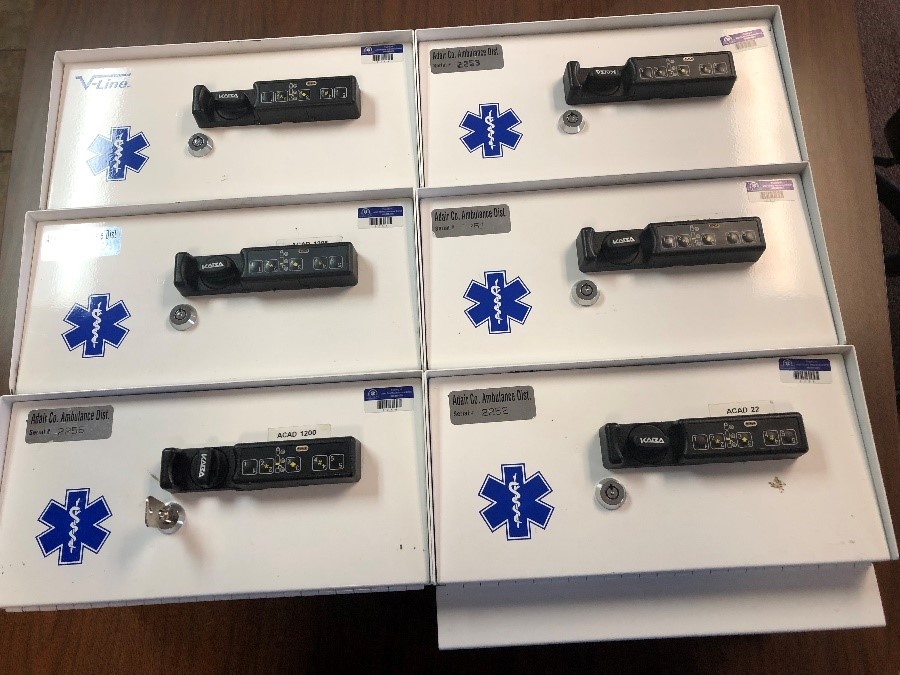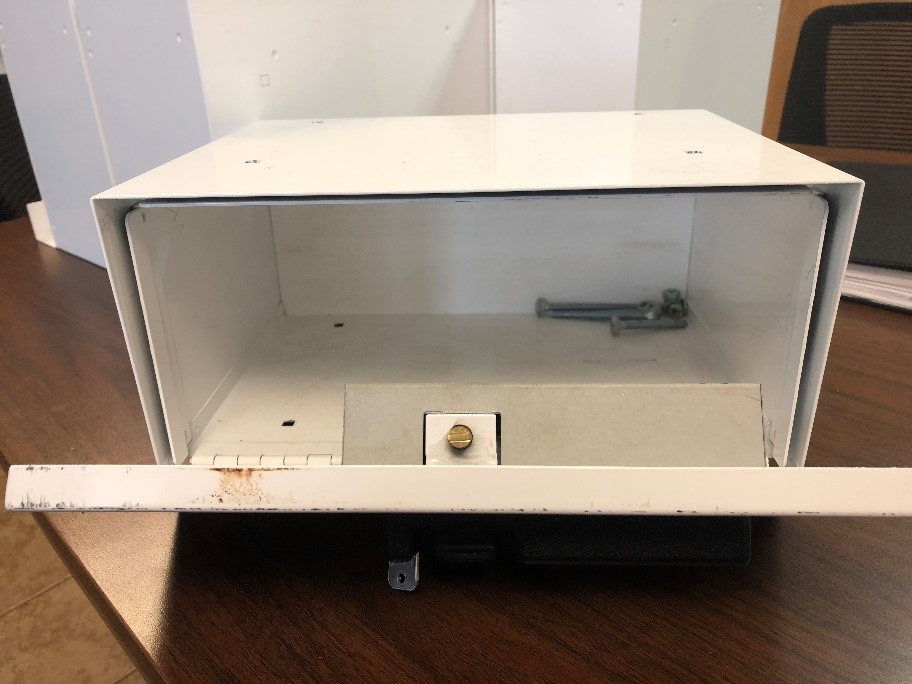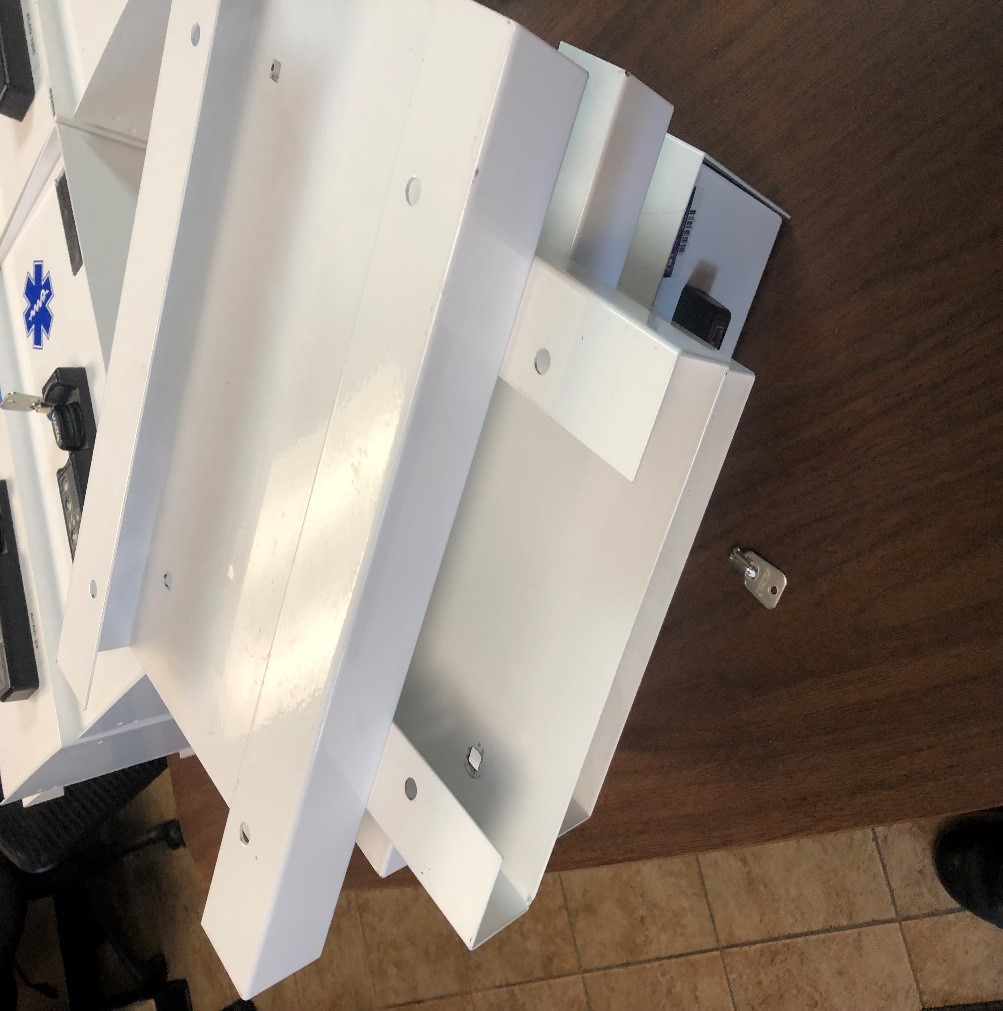 Bidding closes on safes April 15th at 5pm
---
Please Note:
All surplus items are sold "As Is". The Adair County Ambulance District does not warrant any items sold. All sales are final with no returns or exchanges. All bids received are "time stamped". In the event we receive the same bid on an item, the first bid received will be the winning bid. The Adair County Ambulance District reserves the right to reject any and all bids.