Accreditation Information
The ACADemy Paramedic Program is accredited by the Commission on Accreditation of Allied Health Education Programs (www.caahep.org) upon the recommendation of Committee on Accreditation of Education Programs for the Emergency Medical Services Professions (CoAEMSP).
Commission on Accreditation of Allied Health Education Programs
25400 US Hwy 19 N., Suite 158
Clearwater, FL 33763
727-210-2350
www.caahep.org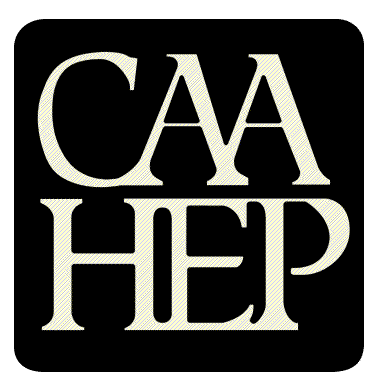 Overview
The Paramedic (NRP) program is designed for the student who desires education with a career goal as a paramedic. A certificate of completion will be offered upon completion of the curriculum and successful passing of the National Registry Exam. The certificate of achievement from the ACADemy will be awarded after the student has completed all program and certificate requirements.
The EMTP curriculum meets all requirements as outlined in the U.S. Department of Transportation (DOT) and the Emergency Medical Technician-Paramedic National Standard Curriculum.
Time Commitment
The program is 1,100+ hours in length and based on specific objectives. The didactic/classroom phase includes 500+ hours of instruction. Activities include lectures, skills lab sessions, demonstrations and simulations. The second phase is completed in the hospital environment where the student is provided the opportunity to apply the cognitive knowledge and psychomotor skills gained in the classroom setting. The student is under direct supervision of a physician or registered nurse and will participate in direct patient care. The student must complete at least 300+ hours of clinical/hospital experience. The third and final component of the paramedic program is the field rotation phase. The student will complete 300+ hours and apply the knowledge and skills gained in the classroom and hospital under the direct supervision of a preceptor that is currently functioning in the role of a paramedic.
Program Outcomes: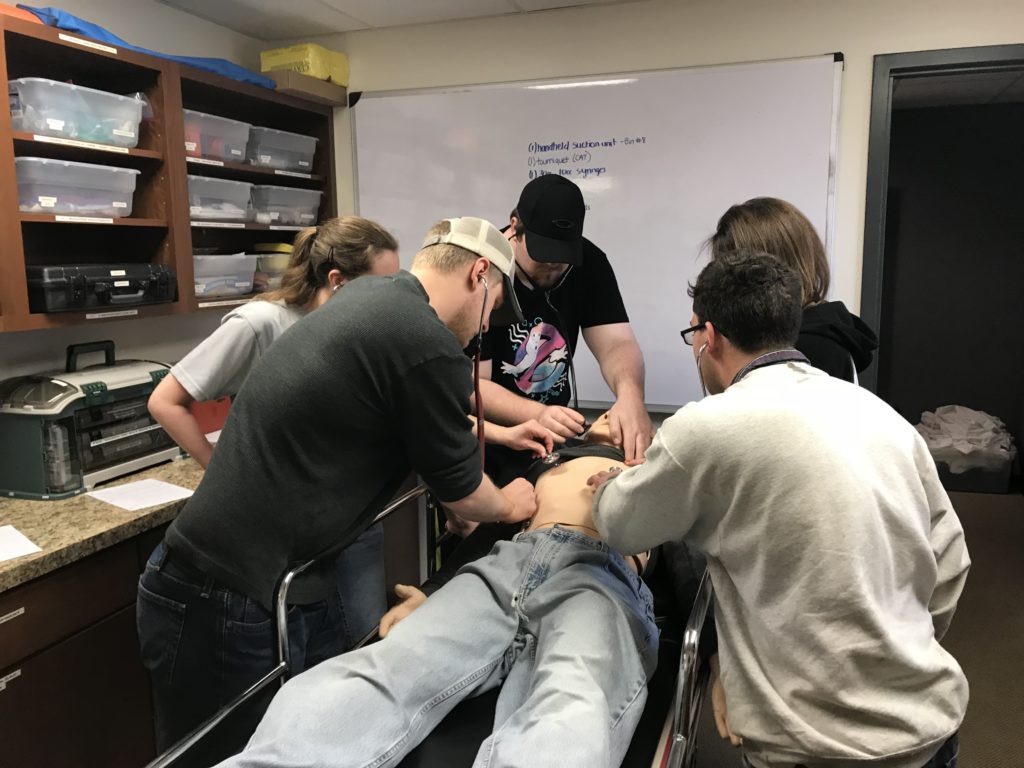 Are you ready to take the next step in your EMS career?
Adair County Ambulance District – the ACADemy is proud to announce the
2024-25 Paramedic Program  
Start Date: June 2024 
Registration Closes: December 15, 2023 if need to take College A&P with Lab
April 22, 2024 if A&P already taken in last 5 years
12-Month Program – Diadetic
Cost: $7200.00 includes all associated cost
Contact Darrell Crooks, Chief Training Officer
for further information by emailing
academy@academs.us
This Program is open to those wishing to move to the next step in their career in becoming a National Registered Paramedic. The class will be held on the Adair County Ambulance District / The ACADemy campus at 606 W. Potter in Kirksville, MO.
Students must take college level Anatomy and Physiology w/ Lab. The Program recommends students take this with Moberly Area Community College online. Anatomy is a prerequisite for Physiology, so students will have to take these courses as an 8-Week block to complete in one semester. Open enrollment for these courses begins November and ends December. These courses are built into the cost of tuition. If the student fails one or both classes, it will be the student's responsibility to retake the course at the student's additional personal cost. Students may take these courses elsewhere, should they choose, however the program recommends they take them at MACC and will only reimburse at the present cost at MACC.
Students who have taken A&P with Lab within the last 5 years may submit their official transcripts for credit. Students who have taken A&P without lab within the last 3 years may submit their official transcripts for credit.
Requirements:
High School Diploma/GED
Valid EMT License
Up-To-Date Immunizations w/ Records
Drug Screening and Background Check – Completed by school
Course curriculum will consist of:
1. Bledsoe's Paramedic Care 6th Edition with digital access to book and Pearson MyBrady Lab
2. Platinum testing and record tracking
3. Advanced Cardiac Life Support (ACLS)
4. Pre-Hospital Trauma Life Support (PHTLS)
4. Emergency Pediatric Care (EPC)
5. Geriatric Emergency Medical Support (GEMS)
6. Advanced Medical Life Support (AMLS)
7. Brady Basic Arrhythmias with 12 leads
Additional Benefits:
Office 365 – student version
Professional Insurance
Uniform Shirts
Job Shirts
Clinical experiences
Access to state-of-the-art high-fidelity manikins
Certifications in several NAEMT courses
Please contact us for information on payment plans and possible other financial assistance that may be available if the student qualifies.
COVID Vaccination Notice–Adair County Ambulance / The ACADemy does not currently require students to be vaccinated for COVID-19. However, success in this program is largely dependent on Clinical and Field Rotations. Some field and clinical sites require attendees be vaccinated against COVID-19 to be on campus. Should a student choose not to receive the COVID vaccine, they may be limited in site opportunities which may hinder the ability to complete the field competencies required for graduation. Be advised, COVID vaccination requirements are subject to change for the ACADemy and clinical sites.