Accreditation Information
The ACADemy Paramedic Program is accredited by the Commission on Accreditation of Allied Health Education Programs (www.caahep.org) upon the recommendation of Committee on Accreditation of Education Programs for the Emergency Medical Services Professions (CoAEMSP).
Commission on Accreditation of Allied Health Education Programs
25400 US Hwy 19 N., Suite 158
Clearwater, FL 33763
727-210-2350
www.caahep.org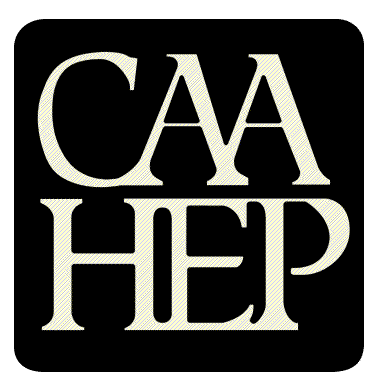 Overview
The Paramedic (NRP) program is designed for the student who desires education with a career goal as a paramedic. A certificate of completion will be offered upon completion of the curriculum and successful passing of the National Registry Exam. The certificate of achievement from the ACADemy will be awarded after the student has completed all program and certificate requirements.
The EMTP curriculum meets all requirements as outlined in the U.S. Department of Transportation (DOT) and the Emergency Medical Technician-Paramedic National Standard Curriculum.
Time Commitment
The program is 1,400+ hours in length and based on specific objectives. The didactic/classroom phase includes 600+ hours of instruction. Activities include lectures, skills lab sessions, demonstrations and simulations. The second phase is completed in the hospital environment where the student is provided the opportunity to apply the cognitive knowledge and psychomotor skills gained in the classroom setting. The student is under direct supervision of a physician or registered nurse and will participate in direct patient care. The student must complete at least 354 hours of clinical/hospital experience. The third and final component of the paramedic program is the field rotation phase. The student will complete 300 hours and apply the knowledge and skills gained in the classroom and hospital under the direct supervision of a preceptor that is currently functioning in the role of a paramedic.
Program Outcomes: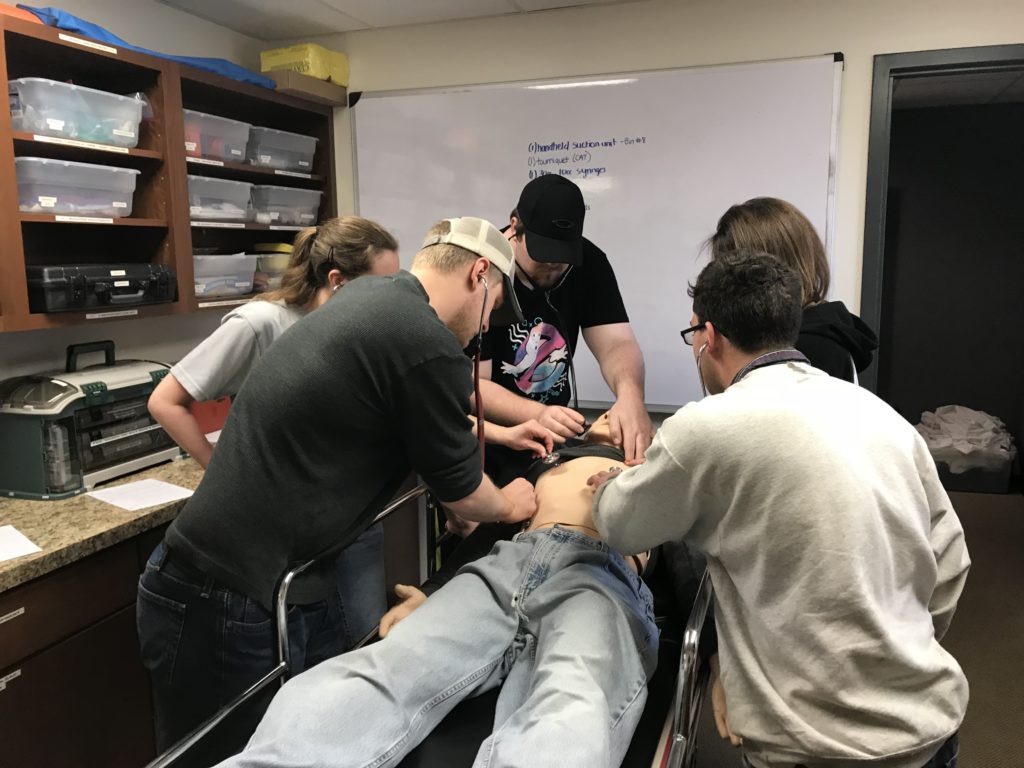 Paramedic Class 2022 – 2023
Program Accreditation through CoAEMSP and CAAHEP
Ambulance Service Accreditation through CAAS
Next Paramedic program begins
February 28, 2022.
Classes held every other Monday
Labs held Tuesday or Thursday afternoons of non-lecture week
Contact Darrell Crooks, Chief Training Officer
for further information at:
660-665-0000 ext. 9
or
academy@academs.us
This Program is open to those wishing to move to the next step in their career in becoming a National Registered Paramedic. The class will be held on the Adair County Ambulance District / The ACADemy campus at 606 W. Potter in Kirksville, MO.
Lecture attendance may be in class or virtual. In person Hands-On laboratory experience will be required to support lectures and allow for ability to practice skills. Attendance requirements for labs will vary throughout the course, with advance notice given for those requirements to be met.
Students will be required to enroll as a student through Columbia Southern University to complete and pass Anatomy and Physiology 1 and 2. These courses are built into the cost of tuition and must be completed before the end of the course. If the student fails one or both classes, it will be the student's responsibility to retake the course at the student's additional personal cost.
Course curriculum will consist of:
1. Nancy Caroline Emergency Care in the Streets 8th Edition with additional digital access through JB Learning
2. FISDAP testing and record tracking
3. Advanced Cardiac Life Support (ACLS)
4. Pre-Hospital Trauma Life Support (PHTLS)
4. Emergency Pediatric Care (EPC)
5. Geriatric Emergency Medical Support (GEMS)
6. Advanced Medical Life Support (AMLS)
7. Brady Basic Arrhythmias with 12 leads
Additional Benefits:
Office 365 – student version
Professional Insurance
Uniform Shirts
Clinical experiences
Access to state-of-the-art high-fidelity manikins
Certifications in several NAEMT courses
Instructor Certifications available
Day One Dinner and Meet and Greet. The goal is to create open dialogues with the Paramedic Student and their Spouse/Significant Other on course expectations and provide opportunity to discuss concerns. Presentations on the following:
Former Student/Spouse presentation of difficulties/frustrations in family life going through Paramedic class.
Mental Health Discussions
Presentation by "The ACADemy" of requirements
Implementation of Spouse/Significant Other support group – We do understand this course is a big commitment that not only involves the student but also the family and loved ones that support the student at home; we want to help meet their needs as well.
Please contact us for information on payment plans and possible other financial assistance that may be available if the student qualifies.
COVID Vaccination Notice–Adair County Ambulance / The ACADemy does not currently require students to be vaccinated for COVID-19. However, success in this program is largely dependent on Clinical and Field Rotations. Some field and clinical sites require attendees be vaccinated against COVID-19 to be on campus. Should a student choose not to receive the COVID vaccine, they may be limited in site opportunities which may hinder the ability to complete the field competencies required for graduation. Be advised, COVID vaccination requirements are subject to change for the ACADemy and clinical sites.